Darkened Soul by C.G. Blaine - Cover Reveal!
🔥🔥 COVER REVEAL 🔥🔥
Check out the HOT cover for Darkened Soul by C.G. Blaine! Darkened Soul is book 2 in the When Watchers Fall series. This is Chaz's story!!! #ComingApril24th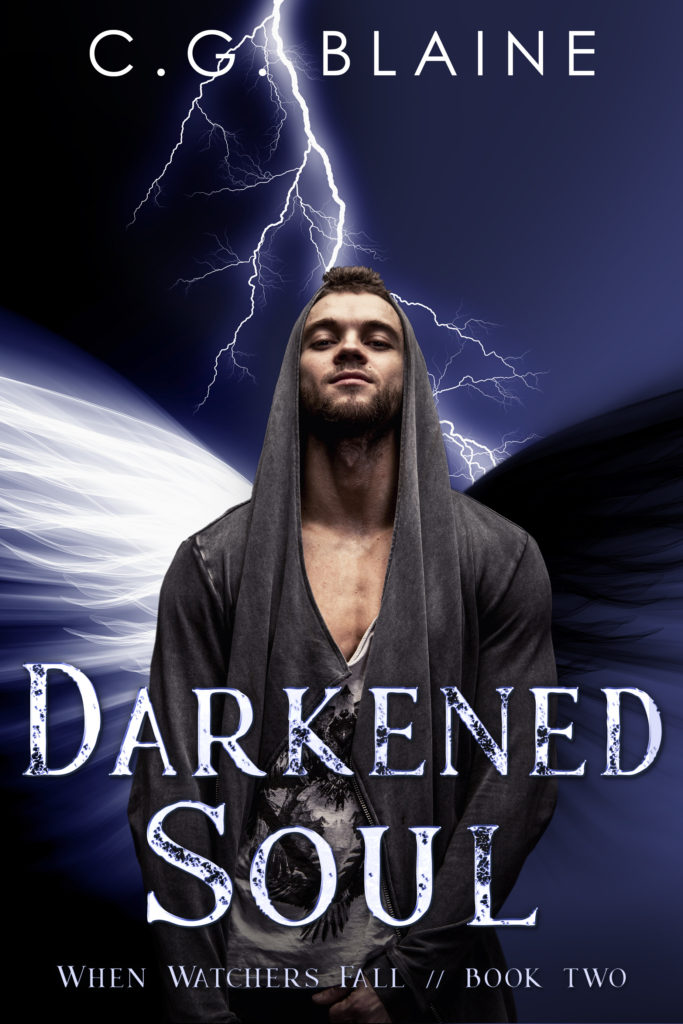 Keep my Nephilim alive. Earn back my light. Finally go home.
As a Watcher, nothing else should matter. Nothing else has mattered. Until her.
She dug her way in without any invitation. Now, she haunts my dreams and makes me lose focus. The one mortal off-limits, and regardless of how hard I try, I can't stay away. And the more untouchable she becomes, the more I want her.
At first, she's a distraction that could cost me the eternity I've worked so hard to protect. But then she becomes a danger beyond anything I've ever imagined. When it comes to her, it's not only my immortality hanging in the balance. This woman threatens my soul's very existence
Our story was always meant to be messy—because, at the end, one of us has to die.
★ Pre-Order Darkened Soul today! ★
Catch up on the series with book 1, Fallen Rebel.
You've never met a fallen angel like this before!

C.G. Blaine writes contemporary romance and new adult novels. At one time, she was cool. Now she lives in the middle of nowhere with her husband and plays pillow to a forever-hangry, blind cat. She's terrible at texting back, and if she's overly nice to you, chances are she's not a fan.